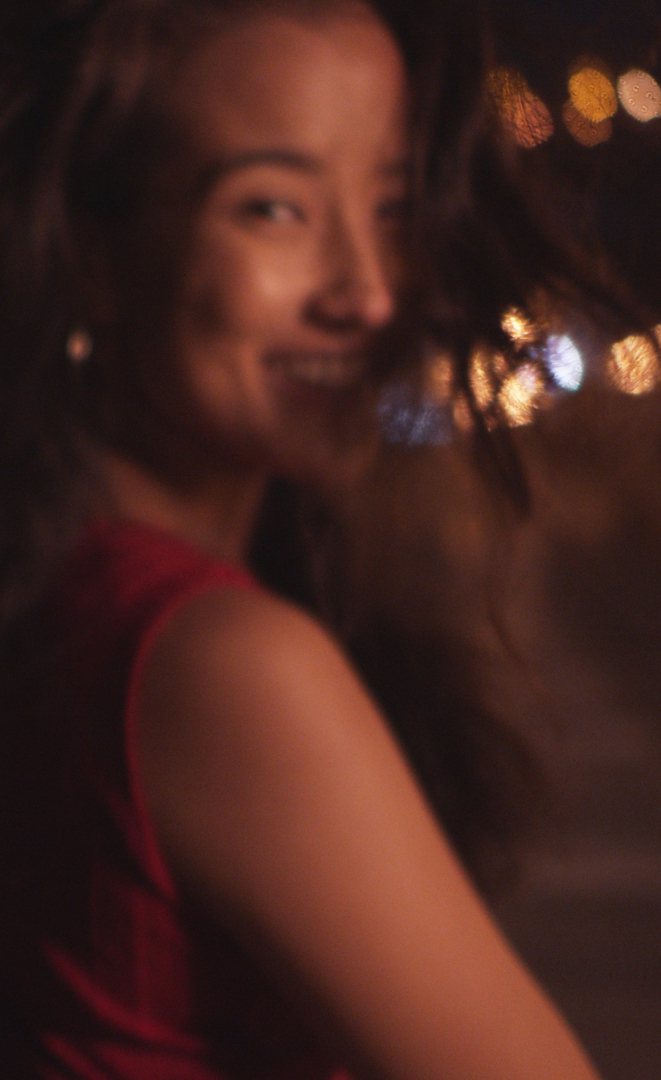 My childhood friend Victor was born on February 29th in a leap year, one month to the day before I was born. He ended his life when he was a leap year 6, and I was 24. When the news reached me, for the first time I felt the inevitability of death. When you are young, you think you will live forever. Growing up means losing that sense of invincibility — you realize how fleeting life truly is.
During my innocent youth, I watched many films in which dealing death is the epitome of cool. Cowboys, samurai, and gangsters kill and die with ease. In the movies, it is epic to go out in a blaze of glory. In the real world, things are not wrapped up quite so easily— death is never the end of the story for those who are still alive. How do you go on when you are the one left behind? If death is senseless, then what is life?
I want to reckon with these questions through my work as a writer and filmmaker, especially using music and dance, since I believe we are most aware of our life force when we are deeply rooted in our physical bodies. Also, as an avid dancer, I want to express the beauty of people connecting and creating community through social dance and music.
Wynton Marsalis once said: "Central to the Blues is what we call antagonistic cooperation. And this means that you identify what is wrong and you find within yourself the heroism to combat it. The Blues says, 'I feel bad. I feel like I'm almost dead. But tomorrow is gonna come and I'm gonna get up off this bed.' So it's always heroism, optimistic, it's always optimistic, but it recognizes sorrow."
Thus, I was inspired by this duality to create Sora — a narrative feature film, set in New York City over four seasons, from summer to spring. Sora is a love letter to braving the vicissitudes of life, as well as a celebration of community and diversity.
It is also a love letter to NYC, which overflows with energy, vitality, and color. Our film utilizes a 'story within a story' narrative structure, reflecting what life is like in the most diverse city in the world. As our main character moves through the city, she has chance encounters with people in the midst of their own unfolding stories. These glimpses into other worlds not only inspire her to take action in her own life, but they show how vibrant the city around her is. Sora represents the authentic diversity of NYC, where myriad groups of people are able to thrive in community together, no matter their race, ethnicity, or sexual orientation.
Sora also represents Asian, Black, Latin, and queer people as complex human beings, with their own rich inner lives. Particularly with the recent rise in anti-Asian hate crimes, and as an Asian-American female filmmaker, I want to create more nuanced, multifaceted stories that explore our full humanity, instead of relying on stereotypes or one-dimensional depictions.
In that vein, as a response to the life and work of Qiu Miaojin, a Taiwanese lesbian novelist who died by suicide at the age of 26, Sora is about a young Asian lesbian woman who has lost her love to suicide. By showing how she is able to transform her grief and regret into positive action, I want to uplift and encourage people, and inspire them to persevere, with the aid of hope, beauty, and human connection.
Now, more than ever, is the right time to share this story with the people who most need that sense of hope—those who feel lost and in despair, those who feel unseen and unheard, and those who feel othered simply because of who they are. Sora presents a much-needed vision of the world, one that "recognizes sorrow" but is "always optimistic."